Careers
Busto Plumbing wants to be the number one choice for dedicated people looking for a great place to work. We believe in our team members and are committed to hiring the best. We strive to provide a work environment that offers great benefits and personal growth opportunities. Being part of Busto Plumbing gives our team members the advantage of working for a family-owned company within a professional atmosphere. If you have a strong work ethic, enjoy being challenged and subscribe to accountability, honesty and integrity with a passion for providing exemplary customer service,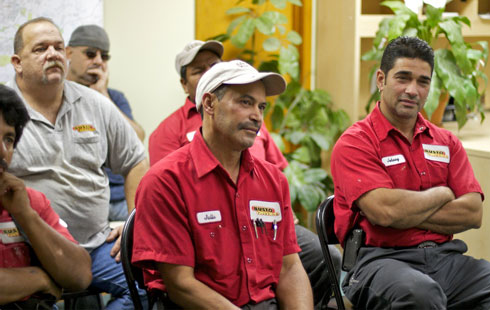 you will find your career with Busto Plumbing rewarding.
Busto Plumbing Is An Equal Opportunity Employer
In compliance with Federal and State equal opportunity laws, qualified applicants are considered for all positions without regard to race, color, religion, sex, national origin, age, marital status, veteran status, or disability. Resumes and applications will remain on file for future consideration for a minimum of six months.