Construction Services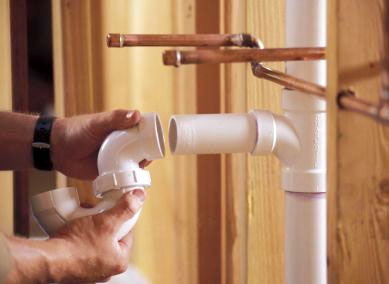 Whether your project is a home bathroom renovation or construction of a commercial building, our plumbing team is qualified and anxious to work with you. Keep in mind, while many professional plumbers are qualified to handle residential plumbing jobs, you should only hire a properly trained and experienced commercial plumber to install or maintain the plumbing in a commercial space.
Busto Plumbing has the tools, knowledge, and experience to team with any general contractor on a new construction project. We believe that a competitive advantage created when our clients have a seamless partnership with their subcontractors. Our reputation is built on honesty, integrity, performance, and quality.
When you are constructing a new building for your commercial business, it's important to hire a reputable contractor you can trust to install your new equipment. Our commercial plumbers are reliable, trained and equipped to install any commercial plumbing system. All of our clients know that they can count on us to handle any of their construction plumbing needs.
We will install the plumbing in your building or business with quality craftsmanship, and take extra care to minimize disruptions. At Busto Plumbing, our expert plumbers know how to handle plumbing installations of any size. Call today to set up a consultation.