Repair & Maintenance Services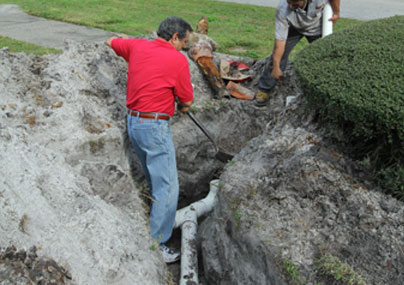 Serving Central Florida since 1969…
Plumbing repair and maintenance is the core service that Busto Plumbing has been offering for more than 40 years with an established reputation for quality, service, and customer satisfaction. We offer a wide range of services for the needs of its customers. From the most basic to the most luxurious, the quality of craftsmanship is easily seen in clean, efficient residential installations as well as our many commercial projects.
We do it all.
We are experts at diagnosing and clearing stoppages, repairing all types of fixtures as well as supplying and installing them, including hot water heaters, dishwashers and garbage disposals. We offer leak detection, backflow preventer replacement and expert pipe work.
We're here for you, our customer.
Our plumbing team is available to prompt, economical service for any plumbing problem. We place special importance on being clean, courteous and considerate when entering your home or your business and we strive to provide competent and expedient service for you, our customer.
We hope that we can provide you with insight and options so that you can make an informed decision, whether dealing with a service matter or a repair issue. We appreciate the opportunity to work with you.