About Busto Plumbing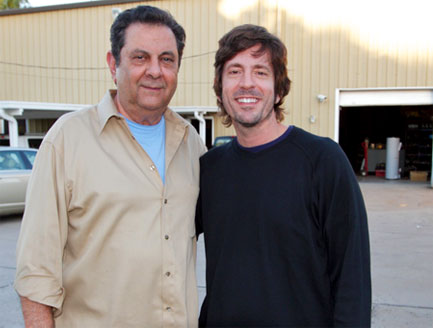 Pete Busto, President and Jason Busto, Vice President
Busto Plumbing Services, Inc. is a full-service state certified plumbing company serving Central Florida. We are one of the most respected plumbing companies in the area and are committed to ensuring that every customer is absolutely satisfied with our work.
Pete Busto founded Busto Plumbing Tampa, Florida in 1969. He's passionate about the industry and servicing the growing number of Busto customers.
As a native of Tampa, Pete has made community involvement a big part of life. A member of many civic organizations, he is currently the vice-president of the Hillsborough Association of Plumbing, Heating & Cooling, Inc.
Pete's son Jason is the VP and CEO of Busto Plumbing. Jason, a licensed plumber and graduate of the London School of Economics, has been with Busto Plumbing for 10 years.
Busto Plumbing prides itself on our team of office personnel, knowledgeable supervisors and plumbing technicians. The dedicated staff at Busto Plumbing will provide you with personal one-on-one consultations, expert knowledge and unmatched service.
Quality products and exceptional service have fueled the growth of what was a one-man operation to now the go-to plumbing company for large commercial projects as well as standard residential spaces.
Busto Plumbing provided all of the plumbing services for the Tampa Bay Times Forum, the newly renovated restrooms at Tampa International Airport, the Regions Bank building in downtown Tampa, the Town 'N Country Commons building, Staybridge Suites, Bayshore Christian School, First Citrus Bank, St. Mary's Episcopal School, Spring Hill Suites, Holiday Inn Express, and countless other businesses and residences throughout central Florida and in your neighborhood. Our commitment to your satisfaction is the number one reason for such growth.