Toto Washlet® S400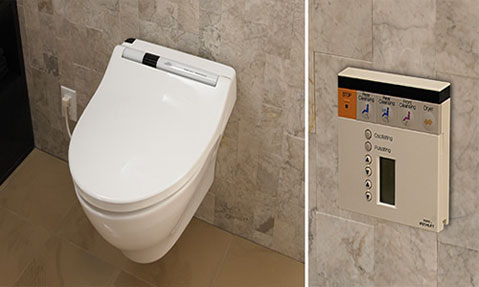 Elevate the experience with the Toto Washlet S400.
It's the first Washlet seat that combines the convenience of a hands-free flush with an automatic open & close lid.
The Washlet S400, designed to work exclusively with select TOTO toilets, is our first intuitive Washlet. Experience the ultimate in clean comfort with an automatic, hands-free flushing system and a sensor-activated lid that automatically lifts as you approach the toilet and lowers as you walk away. A convenient, easy-to-use remote control affords you effortless operation of our most luxurious Washlet model to date.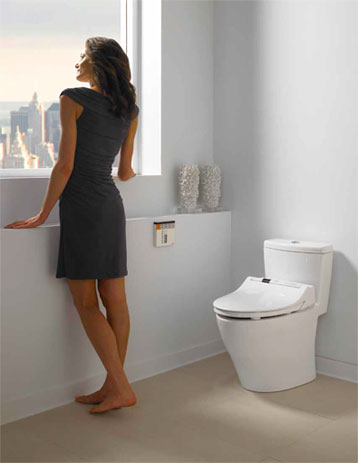 The S400 offers the following features:
Auto Flush Activated by Sensors or the Simple Touch of a Button
Automatic Open / Close Lid Activated by Sensors, or the Simple Touch of a Button on the Remote Control
Gentle Aerated Warm Water
Front and Rear Washing
Massage Feature
Warm Air Drying with Variable Three-Temperature Setting
Automatic Air Purifier
Heated Seat with Temperature Control
Convenient Wireless Remote Control with Large LCD Panel
Docking Station for Easy Cleaning & Installation
Cleaner, Sleeker Look
Reinforced Base Plate for Enhanced Durability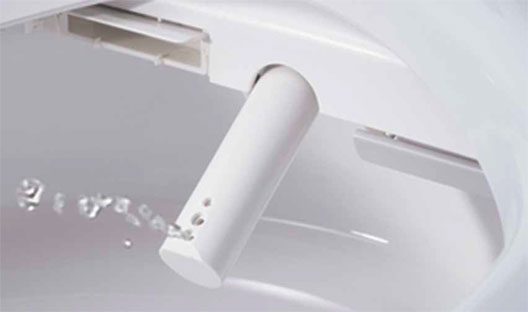 How does the washlet work?
The Washlet is designed to introduce you to a level unprecedented comfort, while delivering on the promise of maximum cleanliness. At your command, an integrated, self-cleaning nozzle extends to release a warm, soothing stream of aerated water to provide the ultimate in personal cleansing.